Grand Canyon Education, Inc.
GCE is a shared services partner dedicated to serving colleges and universities. GCE's leadership team has been leading educational transformation since 1983, and supports partner institutions' students through operational functions that achieve organizational growth and student success. GCE can design programs that serve your diverse student body on campus or online at the undergraduate, master, and doctoral program levels.
These functions support the complete student life cycle including strategic enrollment management, academic counseling, financial services, learning management system support, technical support, student information system support, compliance, marketing, human resources, classroom operations, curriculum development, faculty recruitment and training, among others.
For information about news releases and quarterly earnings, please visit investors.gce.com/news-releases.
Vision
Grand Canyon Education, Inc. shares the common goal of each partner to improve lives through higher education and to champion student success to ensure the legacy of the institution for generations to come.
Mission
To provide innovative educational learning solutions that promote student success and institutional growth.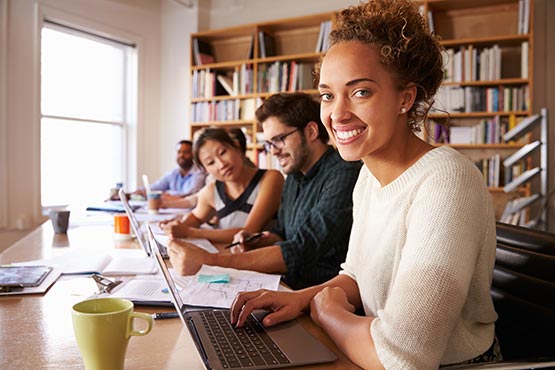 Orbis Education
Orbis Education is a wholly owned subsidiary of GCE that works in partnership with a growing number of top universities and healthcare networks across the country to develop high-quality, career-ready graduates ready to enter the workforce and ease industry demands. Orbis Education's successful outcomes are accomplished through accessible programs that blend online, hands-on and clinical experiences. Watch this video to hear more about Orbis' services.

These programs allow universities to increase enrollment and deliver a high-quality healthcare education.

Visit Orbis Education
About GCU
Grand Canyon University (GCU) is Arizona's premier Christian university committed to making a private education affordable. Established in 1949, GCU has become an unprecedented success story and is defined as a leader in education and an anchor institution in its community.
In the last 10 years, GCU has benefited thousands of students, families and employees, the neighboring inner-city community and the businesses that covet its graduates. This structure also created a model that allowed GCU to freeze on-campus tuition for 10 consecutive years, making higher education affordable to all socioeconomic classes.
GCU has been able to invest in a nearly $1.5 billion expansion of the campus through new technologies, classrooms, laboratories, athletic facilities and student amenities.1 Today, GCU helps over 22,000 ground students2 and 90,000 online students3 find their purpose and prepare for a career that makes a difference. GCU offers over 275 academic programs including 240+ online academic programs.4
12009-2020
2Includes all students who attend ground campus classes (traditional and cohort) who have a last date of attendance of three weeks after the start of the Fall 2020 semester for traditional students, or in the last two months of Q1 for cohort students.
3Includes students who have participated in an online class in August or September 2020 and does not include students in a cohort program.
4As of March 31, 2021.
Visit GCU
Careers
Are you interested in a rewarding career supporting an innovative educational institution? Jobs at GCE include admissions counselors, marketing, human resources, accounting and many more!
At GCE, we are pleased to offer rewarding careers for professionals with a variety of skillsets. These roles help change lives daily and support our partner in their educational goals. We are committed to ethical values and practices, with an emphasis on building a supportive work environment and offering job advancement opportunities to top-performing employees.
GCE employees enjoy the following benefits and perks:
Affordable benefits
Tuition assistance
Paid time off
Retirement/investment options
Discounts on partner swag, events and more
Get started today by exploring your opportunities to help students find their purpose.
View Jobs at GCE
View Jobs at Orbis
Leadership Team



CEO

Brian E. Mueller



COO

Dr. W. Stan Meyer



CFO

Daniel E. Bachus



CTO

Dilek Marsh



CIO

Kathy J. Claypatch

Daniel J. Briggs